3 top neobanks in the Middle East to keep an eye on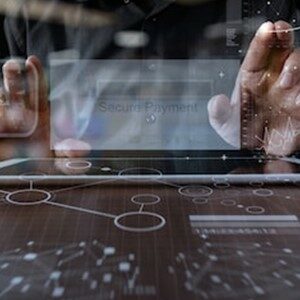 The digital revolution that has revamped global industries has reached the realm of banking. Recently the Middle East countries have made notable waves in the neobanking sector. Bahrain, Saudi Arabia, and especially the UAE have witnessed the launch of new digital-only banks during the last three years.
The Covid-19 crisis which arose last year has further pushed banks to undergo digital transformations. Technology promises greater resiliency, innovation and opportunities alongside improved efficiency and customer service.
However, despite the growth in recent years, there is still much potential for further growth in a largely paper-based environment of the Middle east. Driven by changing consumer behaviour and new regulations such as the digital-only banking charter by the Saudi Arabian Monetary Authority (SAMA), here are few neobanks to watch out for-
Bank ABC: Based in Bahrain, Bank ABC which stands for Arab Banking Corporation, in early 2018, unveiled its plans to launch a standalone neobank. Keeping to the timeline, in 2019, the bank launched ila Bank, foraying into the digital, mobile-only banking space, beginning with Bahrain with a roadmap to take it across the MENA region
The concept was developed in association with Mobiquty, which is a digital consultancy company. The mobile-only bank offers users an instant virtual card for online transactions, flexible funding options, and an ability to manage a card right from the app, and accounts with extra perks, such as storing funds in foreign currencies and earning even more interest. The neobank aims to leverage its parent's strength, technology and IT services but will run independently.
CBD Now: In 2017, a neobank proposition from Соmmеrсiаl Ваnk оf Dubаi (СВD) was launched targeting millennials and digitally friendly customers. The bank aimed to tap into the smartphone savvy consumer base.
To further enhance the product, prior to the launch the bank introduced a CBD Now "co-founders" program that involved customers providing inputs insightful during the piloting phase. CBD Now aims to "simple: help co-founders and customers Love the Moment". Although it was launched with its own branding and website, in summer 2018 it was merged into CBD's main site.
Mashreq Neo: Mashreq Neo is a bank that looks to answer the day-to-day needs of a world on the move. The digital bank, is completely branchless and is targeted towards the connected generation who are digitally savvy, use mobile devices extensively, and expect convivence above all.
Customer can do all banking services including customer on-boarding, sales, services, transactions and fulfilment are done via online and mobile platforms. Neo mobile banking app, Neo Online, and the Neo Chatbot which is integrated with Facebook Messenger.
Customers will be able to open an account in less than 5 minutes with Mashreq Neo, by downloading the App (from Apple App Store and Google Play Store) and scanning their Emirates ID. Furthermore, Mashreq Neo aims to leverage big data analytics to offer unique insights to its customers on financial management.